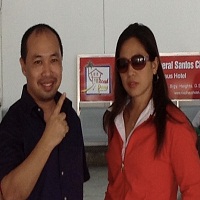 Hi Evelyn and John here, thanks a lot for checking out our site. If you are
looking for an honest recommendation then, you've come to the right
place.
We created this Website in an attempt to present on-topic and beneficial
information regarding this subject, nevertheless, you have to bear in
mind that the posts on this site merely reflects our opinion.
In this site we give some real advice, tips, and in-depth reviews about health,
diet, fitness, weight loss, including muscle building and some recommended nutrition.
We trust that this one will helped you make a good decision. If you ever need a hand
or have any questions, feel free to leave them below and We will be more than happy to help you out.
All the best,
E. John
contact@realdietadvice.net